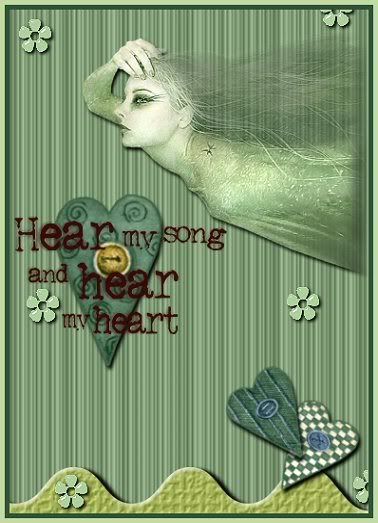 Yes - another ATC creation. I like this, tho I am so not a fan of green (

everything in our house growing up was in green -

UGH

!!

) but I like the greens in this.
The dark side lady looks like she is just floating in for the moment - kind of halloweenish.
This is my entry today for

CED

...
Still working on the hibiscus digital painting - it is just not moving along for me - I have no idea
why because I have done many paintings and none have taken this long...geez!!
At least I am still creating - so this is a very good thing...it is all coming along slowly but surely!
Thanks for stopping by and Looking....

PEACE

!!