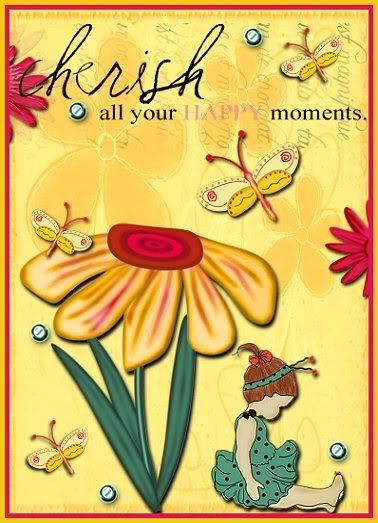 Just thought I would show you all another ATC I had completed...I so love the lil girl in it.
Now I really like the way this one turned out - love the happy colors in it...lol.
Of course this is my entry today for
CED
...love being creative!
Have been still doing some maj
or surfing. Just looking for inspiration and ideas and such...
I seem to be on a kick about it lately. Have found tons of stuff on halloween....
SPIDER CRAFTS
.
The site is from Better Homes and Garden - you can just surf away at their site..
but the link above is a good place to start!