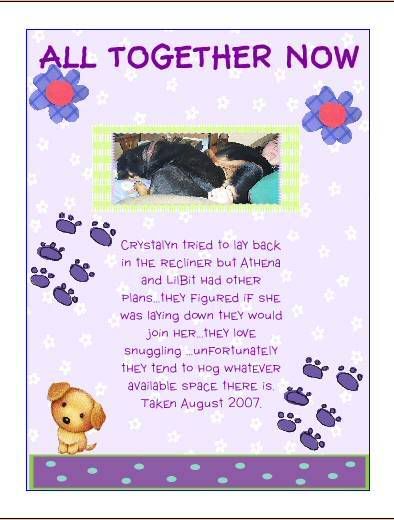 I thought I had already uploaded this one to this blog--but I guess I missed it.
This is a page I did of my daughter sort of "buried" under a few of our dogs when she
tried to lay down in my recliner and take a nap...of course the dogs did not want her to be
lonely so they joined her...
Just too cute!!!
Thanks for Looking!