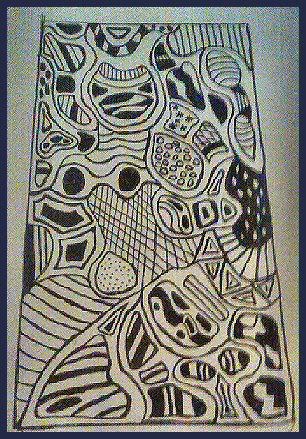 Sorry about the very grainy and blurry photo - but that is the best I could do right now in
my puter room - there is no light - it is driving me nuts.....
anyway - I just wanted to try out a zentangle in the shape of a rectangle - It is
different from my usual ones - always trying something new...!
I think tho that I do prefer the circle (

mandalas

) shape and the hand shape...
I feel more creative with those shapes.But the one above was fun to make - and got me thinking of other shapes and such
so it was a successful creative session for me.
Thanks for stopping by and checking things out....
Until Next Time .....

Create For The Fun Of It

~!~