HAPPY NEW YEAR EVERYONE
--
Since the every day challenge - I took a break to see in which direction I wanted
to go creatively.
For now I love doing these zentangles - I am hooked - and it is so easy to pick up and do
a bit and put down - but I do have other plans floating around - we will see where
it takes me - if anything becomes definite I will let you all in....
Here is a zentangle I did with my name.....

and here is a zentangle I did, that to me looks like Christmas ornaments....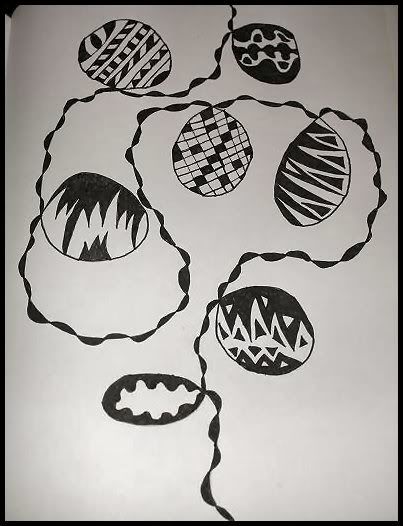 okay - I have joined the
CREATIVE EVERYDAY
for 2010..
Check it out for yourself.
I figured a bit of motivation - other creative peeps to identify with can only be a
GOOD
thing.
Well my hunnie and I are going to test some food cooking for dinner - we do this
every once in a while just to see what we can create - so I will leave you all until next time.
Thanks For Stopping By -
PEACE & HAPPY CREATING
~!~