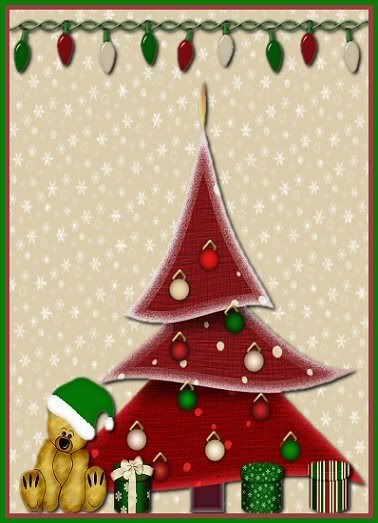 I am getting into the

Christmas spirit

- so I thought I would create
an

ATC

card just for that reason!!!
I am so not into all the hustle and bustle - but I love having any kind of Christmas
tree up at my house (

this year we have a small one

)...and seeing gifts under it for others...
and the lights on the tree glowing away!
Just so much fun!
I know the card is simple but so the holiday should be too!
Share your Christmas Spirit today with others!!!
I will enter this creation in

CED

(

create every day

)...
Thanks for stopping by and looking~!~